Click image to see edits.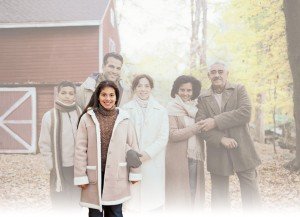 1. Photo supplied by publisher was digitally altered to subdue the background for Understanding Psychology 7e, by Feldman, © 2004 by McGraw-Hill Higher Education.
2. Background in client's photo was digitally removed for display in company's catalog. © Romtec, Inc.
3. Digitally rendered color was added to publisher's scanned line art for Physical Anthropology 9e by Stein and Rowe, © 2005 by McGraw-Hill Higher Education.
.
4. Photo cropped, color corrected, and background altered to create a portrait from a snapshot.